No. 5: Honda HR-V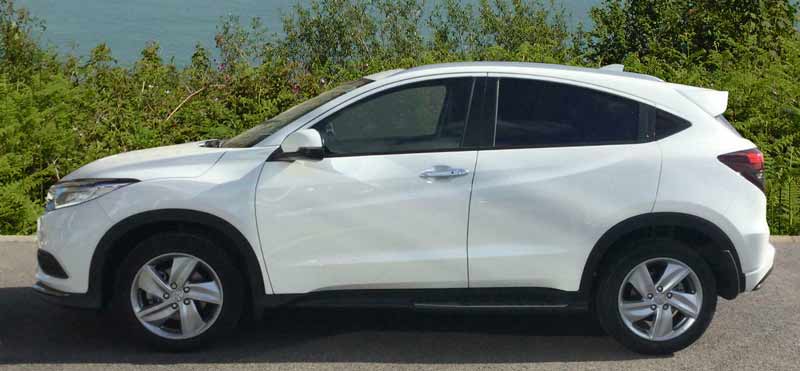 This is the perfect rank for the Honda HR-V. It is a really good car. Spacious but not so big as an SUV, stylish but not as flashy as a sports car, cheaper without making too many sacrifices and fuel-efficient without lacking performance. Okay so it is not outstanding in any field either but that is okay. A solid choice which most women can be proud to make.

The European market for small SUV's is growing rapidly. However the HR-V is not designed for tearing over muddy fields; four-wheel drive is not available, even as an optional extra. If you want an automatic gearbox, rather than the six speed manual box, then you would need to plump for a petrol engine; the choice is between a 1.5 litre model and a supercharged 1.5 litre job.

If you want the economy of the diesel, then this is available with a manual box only. Disel gives a rougher drive than petrol though, and it costs about £1750 extra; yes indeed diesel engines do tend to last a lot longer than petrol ones and offer better fuel economy but would you want to risk it given the current concerns about them?

Internally, the quality is exceptional for this class of vehicle. It is roomy in the rear and the boot space is 453 litres, which is well above average.

In the long term this car is likely to hold its value very well, thanks to Honda's reputation for engineering quality. Running costs are likely to be below average. The manufacturer claims you could get more than 70 miles to the gallon for the diesel engine; in real life driving over 50 mpg is a more reasonable, but very acceptable, estimate.

Expect tp pay from about £20.500 to £29.000 subject to final specification.