No. 1: Mercedes-Benz C Class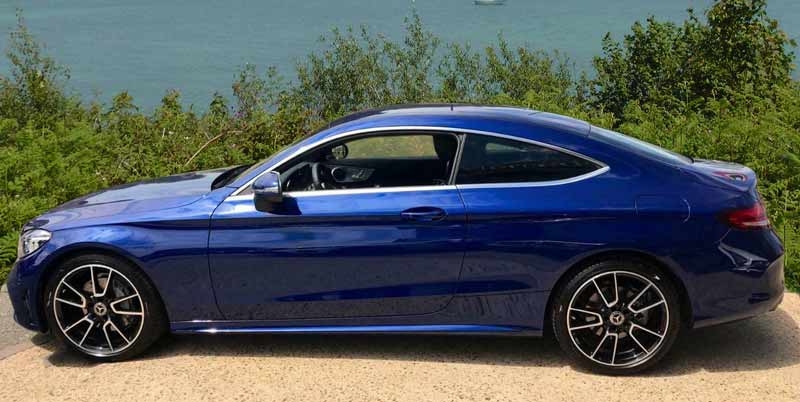 Oh Lord, won't you buy me a Mercedes Benz (C-Class). While the song might struggle to accommodate the term "C-Class" the actual car can accommodate anyone with its effortless elegance. Mercedes' cars are so much more than a beautiful exterior. Their powerful engines offer exciting top speeds without sacrificing anything in terms of control or fuel economy. For women that run their own business, this is the statement of power and taste. Actually, it makes the same statement regardless of who drives it but in cases where it is essential to make a strong first-impression to an important client or potential business partner, it is impossible to go wrong with the C-Class.

The C Class is very much a company car. Competition in this market for compact prestige vehicles is intense which means better value for fleet buyers. Where priorities are reliability, running costs, resale values, comfort and, not least of all, sheer luxury, this is a very hard car to beat.

Performance wise it is a solid, reliable cruiser with no bad habits, which inspires confident driving. Engine noise is unobrusive at anything less than full throttle.

When a new driver first get into the car it can be a little confusing at first with so much high-tech packed into the driving compartment – I almost called it the cockpit – but it doesn't take long to get used to and the digital dials are highly customisable. Just as customisable is the almost bewildering choice of engines and trims, as well as the choices between saloon, cabriolet, coupe and estate bodies.

This is very much a car of the 21st-century; it will even send you a text message if it is bumped into whilst it's parked up!

All this luxury and high-tech doesn't come cheap though. Expect to pay anything between about £29,000 and £77,000 depending upon model and extras.