No. 8: Mini Cooper Clubman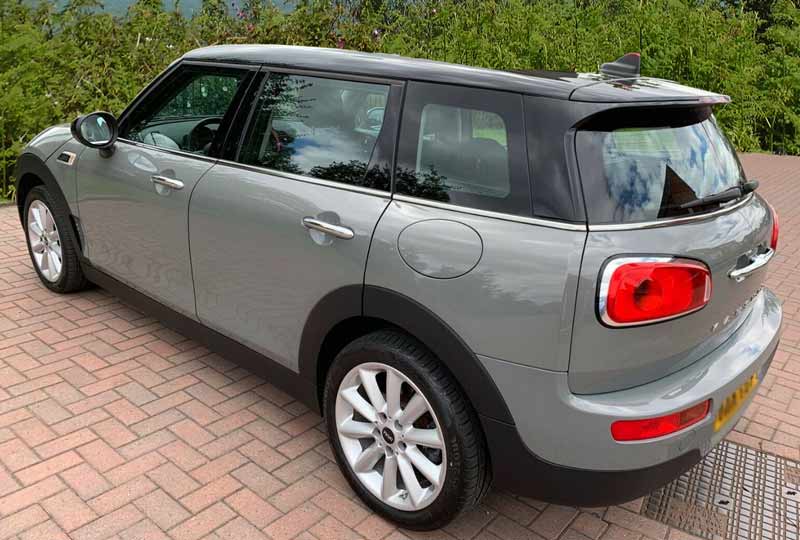 This wouldn't be a list of best cars for anyone British if it didn't include some kind of Mini Cooper. Despite being a Mini, the Clubman is actually pretty spacious. Think of it as a kind of Minivan. This makes it the perfect choice for a woman with a family, particularly if there are one or two younger children. The Mini Cooper is such an iconic design that it doubles as a great car to take out solo too.

There was a time when a mini was a spartan, nippy little car that drove like a go-kart. Those days are gone and the car, now under BMW ownership, has become grown up, but not yet middle-aged.

It's bigger and more comfortable. A driver +3 passengers can travel without any of the crampy conditions of the old days. This means more weight however, and that has an effect on both performance and fuel consumption.

That isn't to say that the car is a slouch; the entry-level model, the 1.5 litre turbo triple cylinder petrol engined Cooper can go from a standing start to 62 mph in a claimed 9.2 seconds, and there is two litre engine in the Cooper S which is faster still. Compared to some of the competition however these are not startling figures.

Yes there is a diesel, which offers economy if nothing else, and a four-wheel-drive version if you live out in the sticks.

This is not a car designed for young tearaways; it is aimed at family motorists who want a comfortable, reliable car with a decent turn of speed and easy access.

Build quality is right up to BMW standards. This is a solid car, built to last, and designed more as a comfortable family car than the cheap and cheerful transport of yesterday. Expect to pay between about £20,000 and £36,000 depending upon specifications.